Episode 23: David Walsh
Podcast: Play in new window | Download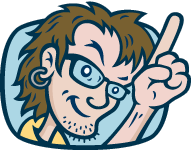 David Walsh talks about Mootools and blogging, plus a follow up with the 411 on Google Voice.
News and Follow-Ups
00:29 – Google Voice is here!  (Invites are going out)

Faceoff Google Voice number coming soon!
Transcriptions fairly accurate
Webapps
19:30 – VocabGrabber – Analyzes your writing to show you what you are REALLY writing about.
25:48 – Podshifter – Speed up podcasts so you can listen faster!
33:35 – ZapReader – Read faster by pasting your test in to Zap Reader.
Topics
39:52 – Faceoff talks with blogger and JavaScript programmer, David Walsh.