Episode 70: Know Your Joins
Podcast: Play in new window | Download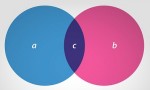 How well do you know your database joins? This episode we talk about the different kinds to help make you a join master.
News and Follow-ups – 00:48
Mark's tinfoil hack failed
Geek Tool – 03:28
Webapps – 09:48
Topic – 18:25
What?
Combines records from two or more tables in a database
Why?
A general rule of thumb is that database joins are faster than doing separate select statements in code.
Types
Ansi Standard lists 4 types:
Inner

Join tables based on a common column Eg. PK/FK
Most common type of join

Outer

Combine all rows of one table with only matching rows on the other table

Left

Return all rows on the left table even if not in the right

Right

Return all rows in the right table even if not in the left

Cross join

Takes two tables and combines every row in table b with every row in table a.
1000 row table would produce 1 million rows
Why make one then?

Suppose you want a grid of articles of clothing
select size, color from sizes cross join colors